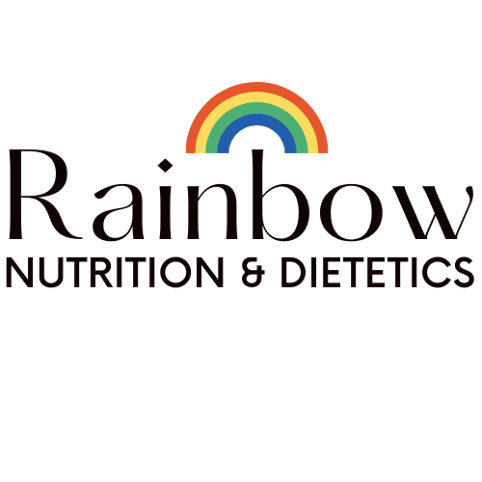 Low potassium diet is not a routine diet for people with chronic kidney disease (CKD)
Describes the optimal serum potassium level in individuals with chronic kidney disease and the reasons not to restrict high potassium fruit and vegetables unnecessarily.
CHRONIC KIDNEY DISEASE
A low-potassium diet is not always your go-to diet even if you have chronic kidney disease (CKD). Many people with CKD put themselves on low potassium diet even though their blood test result does not show any evidence of high blood potassium level. The main reason is that they worry about hyperkalaemia, a condition where their blood potassium is high, generally >5.5 mmol/L. Some individuals would think that it would be safer to just keep their blood potassium low all the time. Is this a good practice? Potassium is an important mineral that support proper nerve and muscle tissue function. What would happen when someone has high blood potassium? Have you ever wondered about that? What about low serum potassium level?
When you have HIGH blood potassium level
If your blood potassium levels are higher than 6.0 mmol/L, you may experience other set of heart problem such as bradycardia (short heart rate), asystole (no heartbeat), and sudden death.
When you have LOW blood potassium level
If your blood potassium level is less than 3.5 mmol/L, atrial fibrillation which is a type of heart problem may occur. If your blood potassium level goes below 3.0mmol/L, other heart problem such as ventricular fibrillation and even sudden cardiac death may happen. Having said that, scientific studies suggested that a mild reduction in blood potassium (3.5-4.0mmol/L) may link to increased mortality in patients with CKD.
Relationship of potassium level and all-cause mortality rate
The most recent best practice guidelines (KDIGO) addressed their concern that unnecessary dietary potassium restriction for the prevention of hyperkalaemia in CKD may deprive patients of the benefits of a high-potassium diet. Most recently, two scientific studies suggested that low potassium diet should not be the general recommendation for those who has CKD: One is a systematic review and dose-response meta-analysis of more than one million participants in different countries (United States, Korean, China, Taiwan) and the second one is a scientific study analyzing the electronic medical record of 0.9 million individuals in diverse location in United States. Both studies indicated that there is a protective effect against all-cause mortality rates if CKD patients keep their serum potassium high up to 4.5mmol/L. This is completely making sense because a high-potassium diet which includes high intake of fruit and vegetables is constantly associated with prevention of CKD progression, improvements in blood pressure, and decreased risks for heart problem, diabetes, kidney stone formation, and stroke.
Protein food can be high in potassium
Many of us relates high potassium food with fruit and vegetables. Nonetheless, some of the protein foods are high in potassium as well. In fact, fish contains higher potassium content compared to high potassium vegetables such as potato and fruit such as banana. To get a better understanding, have a look at below diagram showing potassium level in some of the high potassium containing food.
Take home message
For those with CKD, you should continue to eat a variety of fruit and vegetables which includes the high potassium fruit and vegetables, unless your serum potassium is >5.5 mmol/L. If you are unsure of what to eat or have concerned that you may overdo and put yourself at risk of hyperkalaemia, it is important to seek help from a dietitian with special interest in chronic kidney disease. In fact, clinical guidelines recommend that patients with CKD and hyperkalaemia should receive tailored dietary advice regarding potassium intake.
References
1. Clegg DJ, Headley SA, Germain MJ. Impact of Dietary Potassium Restrictions in CKD on Clinical Outcomes: Benefits of a Plant-Based Diet. Kidney Med. 2020 Jun 15;2(4):476-487. doi: 10.1016/j.xkme.2020.04.007. PMID: 32775988; PMCID: PMC7406842.
2. Sorraya N, Farrokhzad A, Hassani B, Talebi S. Association between serum potassium and risk of all-cause mortality among chronic kidney diseases patients: A systematic review and dose-response meta-analysis of more than one million participants. Food Sci Nutr. 2021 Jul 23;9(9):5312-5323. doi: 10.1002/fsn3.2478. PMID: 34532036; PMCID: PMC8441339
3. Collins AJ, Pitt B, Reaven N, Funk S, McGaughey K, Wilson D, Bushinsky DA. Association of Serum Potassium with All-Cause Mortality in Patients with and without Heart Failure, Chronic Kidney Disease, and/or Diabetes. Am J Nephrol. 2017;46(3):213-221. doi: 10.1159/000479802. Epub 2017 Sep 2. PMID: 28866674; PMCID: PMC5637309.
4. Smyth A, Dunkler D, Gao P, Teo KK, Yusuf S, O'Donnell MJ, Mann JF, Clase CM; ONTARGET and TRANSCEND investigators. The relationship between estimated sodium and potassium excretion and subsequent renal outcomes. Kidney Int. 2014 Dec;86(6):1205-12. doi: 10.1038/ki.2014.214. Epub 2014 Jun 11. PMID: 24918156.